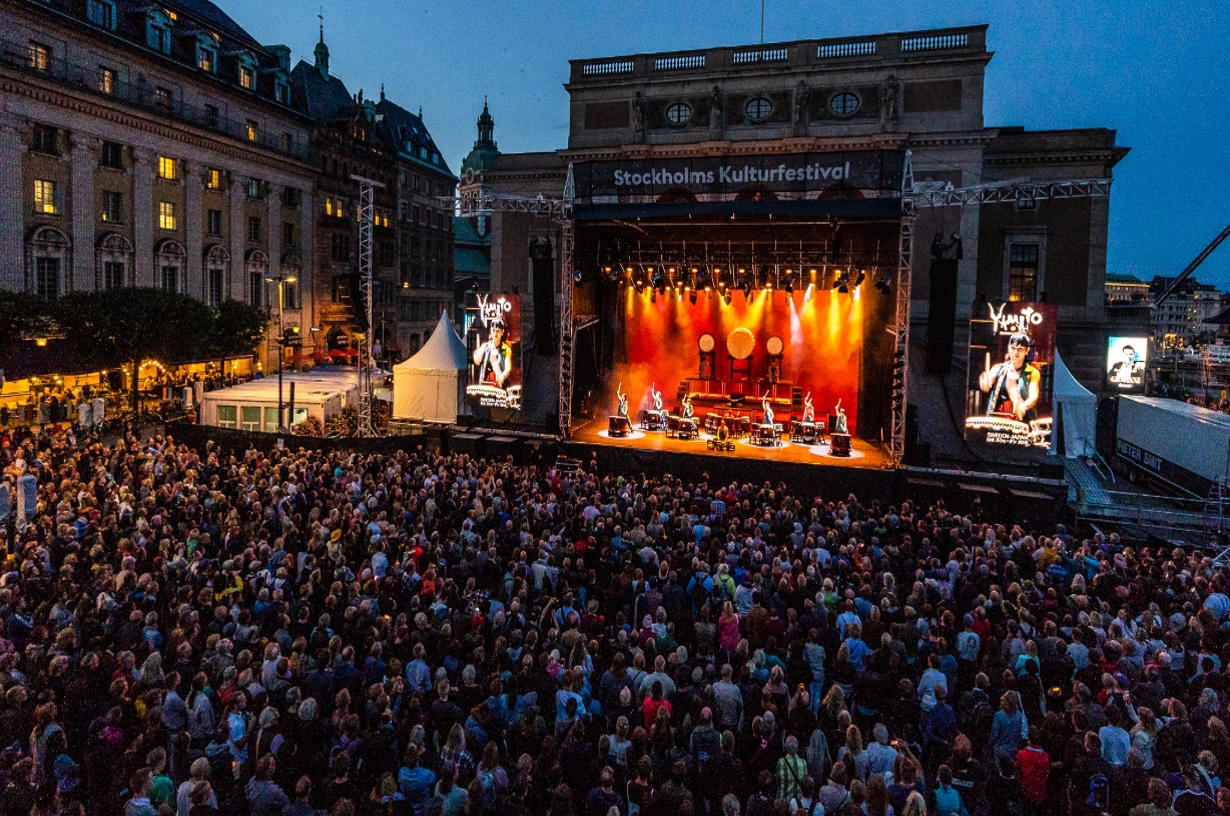 The Culture Festival in Stockholm is an annual festival in the city center organized by the City of Stockholm. The admission is free.
The five-day festival is planned a year in advance and usually has over one million visits (2022: 1.5 million). Putting together the programme takes a lot of planning as well as building the large festival areas in the middle of the city. Once the festival kicks off, several hundred people work with everything from security to digital communication and on-site service.
This year's festival takes place on the 16th – 20th of August and contains a wide range of cultural experiences from all around the world. Everyone is welcome to Stockholm Culture Festival, visitors and locals of all ages.
History
The first festival was arranged in 2005 under the name Under konstruktion. Since then, the festival has returned every year with the exception of the years 2020 and 2021 when it was cancelled due to the pandemic. Instead, alternative cultural programs were offered. Over the years, the festival has taken place in different areas in Stockholm city such as Sergels torg, Brunkebergs torg, Gustav Adolfs torg, Norrbro, Karl den Xll:s torg, Strömgatan, and in the water by Strömmen and Strömparterren.
For many years, the City of Stockholm arranged the youth festival We Are Sthlm simultaneously with the Culture Festival. The youth festival started in 2000 under the name Summer 2000, Summer 2001 etcetera which later became Ung08. From 2014 to 2019, the festival was called We Are Sthlm. Over the years, the youth festival has taken place in different areas. In recent years, it has been arranged in Sergels torg.
The youth concept is called UNG Kulturfestival. UNG replaces We Are Sthlm and is integrated with the Culture Festival.